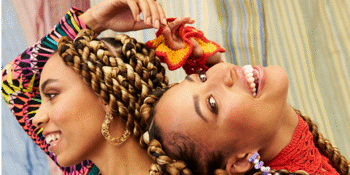 Vandemonian Touring Presents..
Kinder - Uni Bar
With specials guests Puffy Pank and Fotti
Uni Bar Hobart (Sandy Bay, TAS)
Friday, 25 March 2022 8:00 pm
Hailing from the regional town of Maitland, New South Wales, Ghanaian-Australian singer, songwriters and producer sibling duo Kinder (aka Savannah and Briony Osei) invite you to "Come Along" on their new dance project.
As teenagers, Savannah and Briony slowly began to immerse themselves in club culture, finding their way to Sydney on occasion to DJ at the city's hallowed clubs. Those hole-in-the-wall slots quickly became headline slots, which became festival and stadium slots, opening for genuine stars of the form like Marshmello and RL Grime, and performing on national festival circuits. Career highlights came quickly: their first national festival tour, Groovin' the Moo, allowed them to play for huge crowds, while a triple j Friday Mix gave the sisters a chance to show off their skills mixing and selecting.
Huge fans of the Latin club music, Kinder's first release came about meet and teaming up with Brazilian producer Bhaskar for their first vocal feature, writing and performing on his 2018 single Hold On, showcasing the pair's unique interwoven dual vocals for the first time. The track reached 7 million streams on Spotify and took steady positions on Brazil's iTunes Electronic Chart.

This event will comply with all Covid-19 restrictions in Tasmania. Due to the changing nature of restrictions at the moment further details will be released at a later date. Be prepared to abide any precautions necessary.